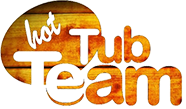 00370 688 39913
Consulting 8:00-17:00
or write to us
Hot Tub Team produces and sells stoves for hot tubs and small pools water heating.
Heaters for hot tubs and small pools made of stainless steel and aluminum. Wood burning heaters are divided into categories:
External wood burning stoves for hot tubs water heating
Integrated wood burning stoves for hot tubs water heating
Internal wood burning stoves for hot tubs water heating
Heaters selected by hot tub model.
There are smaller and bigger hot tubs heaters. From that depends heater power and price. Larger heater – higher power. More wood logs fits in heater. Stove size must be choose by hot tub size.
External and integrated heaters produced with double walls and flame conversion barriers. Hot Tub Team external stoves has water channel between kiln and ash doors. One of the main technical decision which let this heaters compete in the market is this channel. Through this heater channel water gets hot and cools heaters doors in the same time.
All external and integrated heater made with glass doors. Through this heater door glass visible fire flame let You know when You need to fill it with logs and gives You relaxation time.
External stoves has turbo air outlet which gives additional air flow to fire chamber. This technical decision saves about 30 percent of heating time and do not let fire chamber get suffocate from low atmospheric pressure and many smoke in chimney.
In wood burning stoves models KI Np-75 and KJL Np-2 water outlet connections made in 45 degrees angle which helps water circulate from heater to hot tub and reduces resistance.
Hot Tub team makes hot tubs for more than 25 years. So we know what the best quality means. Heaters made of first class stainless steel in AISI 304 or AISI 316 grade. This steel is resistant and can be used with salts and other water treatment chemicals.
Wood burning heaters made of stainless steel, not simple black metal so no rust form heater to hot tub.
Small tips for faster heating - Use dry and small logs (small logs is better because gives bigger flame. Bigger flame heats water more faster). Bigger logs recommended when water temperature is higher about 30 degrees. Normal water temperature of bathing must be around 37 degrees. Of course if You have experience with hot tubs and saunas You can use higher temperature without any danger on health.
For more comfortbale water heating Hot Tub Team propose to install electrical heater into hot tubs. It can be 3kW, 6kW, 9kW, 12kW, 15kW and 18kW power.
Understandable that more powerful heater more faster heating. Of course more powerful heaters takes more power from Your available/given house power. So it need to be checked all these aspects and chosen the best optional heater.
There is attached water heating time formula (pay attention that in formula isn't calculated air temperature)
T=(42*V*(T2-T1))/P/36
T- time in hours
42 – constant C1
V – water capacity m³
T2 – wanted water temperature
T1 – primary water temperature
P – Power of electrical heater
36 – constant C2
Hot Tub Team sell hot tubs heaters so other manufacturers, colleagues, wholesalers and competitors.
So if in order would be more capacity of stoves price will be discussed individually.